60% of orphaned girls will get trafficked
12% will commit suicide before their 18th birthday
Almost 50% will die before their 21st birthday
THE TRAFFICKING OF HUMANS MUST STOP.
HERE'S HOW YOU CAN HELP:

GIVE TO THE
RELIEF FUND
When you give to the 'Orphan's Relief Fund,' you directly meet the needs of the most vulnerable orphans. Your gift provides items such as a pair of shoes that fit, a winter coat that is warm or even a surgery that keeps a child alive.

SPONSOR AN
ORPHAN
Select a child or teenager from the list of orphans on this site. Sign up to support the child monthly. By doing so, you enable the child to move out of an orphanage and into one of our family-style homes where they deeply cared for.

HOST AN ORPHAN
Invite an orphan to spend their summer or winter break living with you and your family. If you can't host a child, will you help a child come to America? Your financial gift will give an orphan a brighter life and hopeful future!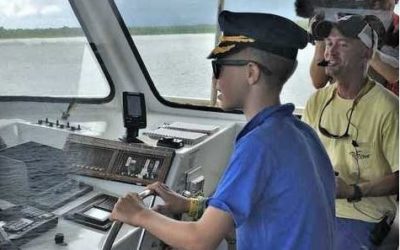 August 24, 2018 – Orange Beach, AL (OBA®) – When Chris Litton was tasked with finding local businesses to help show a group of Ukrainian orphans a good time in Orange Beach, he had a long list drawn up in his mind of who to call. He didn't need it. "I know...
read more
orphans are going to sleep in one of our five family-type homes.
orphans are being hosted by our families in America.
meals are being prepared and served to the children in our care.
orphans are being protected from traffickers.
PO Box 3040
Pensacola FL 32516-3040
850.453.3453