Orphan's Aid Humanitarian Fund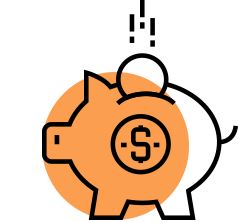 Give hope by providing humanitarian assistance to orphans. Your gift provides ongoing housing, clothing, job training, English lessons, and food to orphans so that they can learn about love, family, and how to be successful in life.
Here are ways you can help.
EDUCATION
Most orphans fall behind in school and need extra assistance. Your support can provide school supplies, tutors, books, and other educational necessities.
MEDICAL CARE
Many orphans are sick and need ongoing care. Your support can literally save a child's life. Costs: $50 – $2,000 (Depends on child's needs).
SHOES & COATS
Often orphans don't have shoes that fit or warm coats for the cold winters. Buy a pair of shoes for $25 or a winter coat for $40.
ENGLISH LANGUAGE
Those who are fluent in English typically get better jobs as adults. Your support will provide an orphan with English lessons, a gift that lasts a lifetime. 
CAMPS & RETREATS
We try to send every orphan to a camp or retreat each year. This experience gives them a break from the orphanage facilities and an opportunity to simply have fun as a child. Costs: $100
SHIP A CONTAINER
Your church, business, school, or organization can send a container full of items you collect. This is an exciting and practical way to help an entire orphanage or more. We can assist you with the entire program. Contact us for more information.
Check out stories and updates from
our team, partners and supporters
Become an Orphan's Friend by giving provision of safe and loving homes.
Become an Orphan's Family by hosting them in the United States.